"Thank you for everything. I have enjoyed my time here, but I am ready to go home. I will miss Lilly."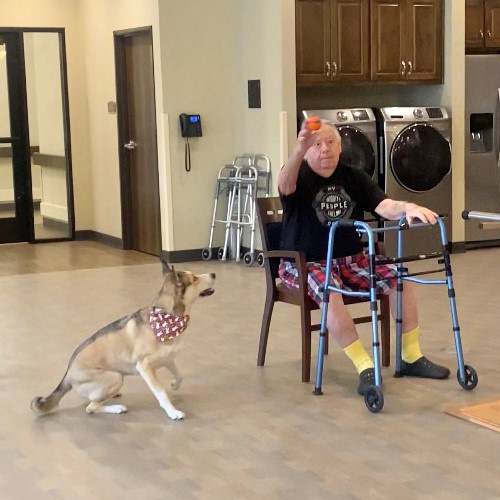 Mike Stubblefield came to Crimson Heights Health and Wellness after multiple hospitalizations leaving him weakened and dependent on caregivers.
At admission, Mike required a lot of assistance from staff to reposition in bed, walk, and perform daily living task.
The therapy team created a custom program to address weakness and limitations to independence while incorporating fun activities with the therapy dog, Lilly.
Today, Mike is walking over 1,000 feet with his rolling walker, independent with daily living task, negotiating stairs without assistance.
We are excited to announce, Mike is preparing to transition home with his wife.