"I'm not afraid to get up and walk anymore. I feel a lot stronger than I was before."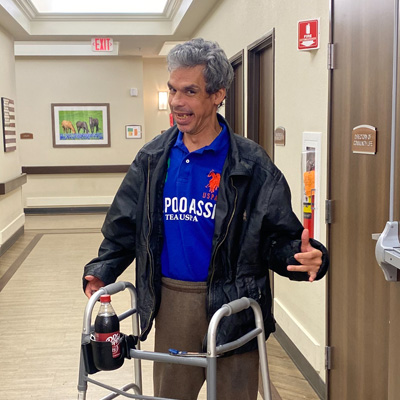 Thomas Skero a resident at Crimson Heights was referred to therapy due to weakness and a decline in walking.
At evaluation, Thomas was unsteady with walking and easily fatigued. The therapist at Crimson Heights developed a specialized plan to focus on balance, strength, and endurance.    
Thomas continues to surprise us with his many accomplishments.  Today, he is walking through out the facility with a rolling walker while enjoying the many activities the facility has to offer.