"I have made so much progress here and I am so happy to go back home.  I have really come a long way in a short amount of time!"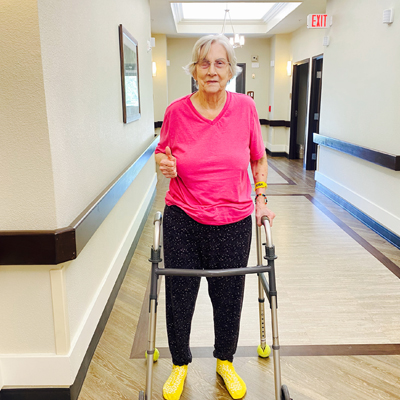 Gloria Boliver admitted to Crimson Heights following abdominal surgery leaving her weak and dependent on care staff.
At evaluation, Gloria was dependent on caregivers to transfer, stand, and perform activities of daily living.
Gloria was eager to start therapy to regain her independence.  With dedication and hard work, Gloria is now walking with a rolling walker and completing all activities of daily living without caregiver assistance.
We are excited to share Gloria has returned home with her husband.